Experience, Commitment, Teamwork
Municipal Water
& Sewer Projects
Excavation, Earth Moving,
Underground Utilities
At D&M Contracting, Inc., we are an experienced underground utility contractor providing services for municipal water, sewer, and gas projects.  We partner with communities and utility companies to keep underground service lines in operation.
Our leadership team works with municipalities and lead contractors to meet deadlines efficiently and affordably, while always adhering to the highest standards of safety. Our fleet of heavy equipment and dump trucks is up to the challenge of large-scale sewer, storm, and waterline installation and repair.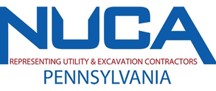 What We Do
Municipal Water and Wastewater Treatment Facilities
Sewer Line Repair and Replacement
Underground Gas Line Replacement
PennDOT projects
Army Corps of Engineers reservoir projects
D&M Contracting
Give us a call or email us today!
1868 Lions Club Rd
New Alexandria, PA 15670
PH: 724-668-8775